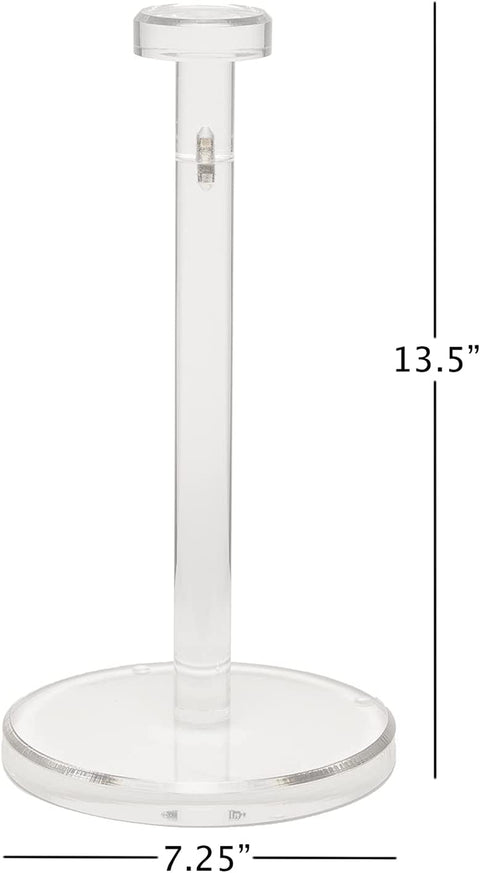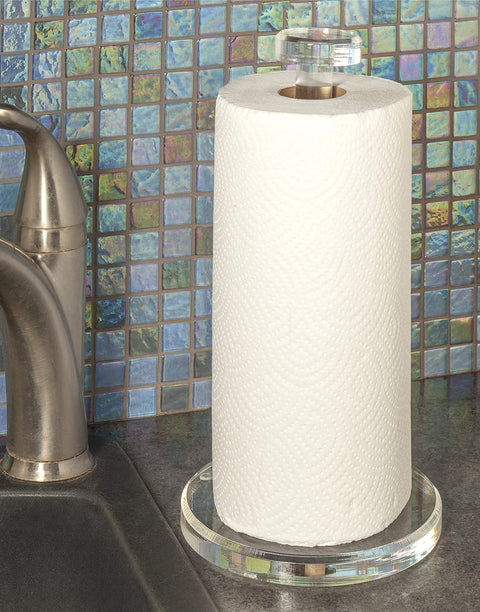 Decorative Things
Paper Towel Holder for Kitchen Decor Paper Towel Dispenser for Kitchen Organization, Clear Acrylic for Modern Kitchen Storage, 13.5" Tall Standing Countertop Paper Towel Holders, Made in USA
Acrylic paper towel holder for modern kitchen countertop style. The top screws off this delightful acrylic paper towel dispenser so you can add paper towels easily. 13.5" H kitchen towel holder with a one inch solid rod and 7" base that is 3/4" thickness, a compact size for kitchen organization. A paper towels holder that is multi-purpose and can be used for kitchen decor, bathroom paper towel holder, pool house, laundry room and more. Made in USA. A terrific kitchen organizer and useful kitchen storage. Keeps your kitchen countertop neat. You'll never have to fumble for paper towels again. Made of high-quality acrylic plastic, which is durable and designed to last for years. The clear color of the acrylic paper towel holder blends in beautifully in any style room decoration. Coordinates with modern kitchen decor, rustic farmhouse kitchen decor, beach kitchen decor and more. Of course, you can use it as a paper towel holder for bathroom decor from farmhouse bathroom decor to beach bathroom decor. This countertop paper towel holder can even be used for outdoor paper towel holders, around a pool or camping for example. Shatterproof, waterproof, scratchproof..... The rod is attached to the base and the top piece screws off. When you need to change the roll, unscrew the top piece, take off the empty cardboard paper towel roll, add the fresh roll of paper towels and screw the top piece back on. Thoughtfully designed to be the best paper towel holder we can imagine!
PRODUCT FEATURES
Elegant paper towel stand
Sleek, clear acrylic
Blends beautifully with all decor
Sturdy design
Easy to refill
OUR PROMISE
Decorative Things is committed to the quality of our products and to offering the best customer service possible. If you need any help with your order or product, please contact us right away so that we can make sure you walk away a happy customer.
.