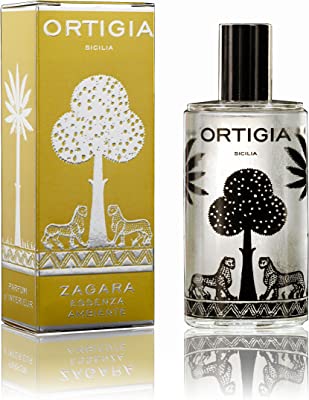 Decorative Things
Natural Air Freshener Lavender Spray Room Spray Home Fragrance Lavender Essential Oil Scent 3.3 oz.
3.3 oz room spray natural air freshener made by an Italian fragrance company. The beautiful fragrance of this room spray is peppery essence of Mediterranean lavender. is an Italian soap and fragrance company founded in 2006. They use essential oils and natural fragrance to make their products like this natural room freshener. This lavender spray can be used for room spray in any room in your home. Lavender is a delightful natural air freshener and room deodorizer. Use this lavender spray to create a mood as you enter your home. It's a nice alternative to more commercial room freshener or potpourri. Or use this room spray in any room, front hall, living room, bedroom, closet or as a part of your bathroom décor as a bathroom air freshener spray.

All products are made from natural products indigenous to Sicily. The Sicilian lavender oil is delightful. Use this lavender spray and you may feel like you are on the island of Sicily. It's because the perfumes in this room spray are distilled from the flowers of Sicily by master perfumer, Lorenzo Villoresi. The base of all products is natural perfume and natural ingredients: olive oil, vegetable glycerin, and organic colors. This air freshener, like all the line, is paraben-free. The range has traditional products made with modern ethics and integrity. No animal testing is done.

In true Italian style, the packaging of this natural air freshener spray is beautiful. room spray makes a lovely gift for men or women. This delightful lavender spray is more than a room deodorizer or home fragrance, it's like home décor or bathroom décor. Available in other natural air freshener spray fragrances too like jasmine spray.