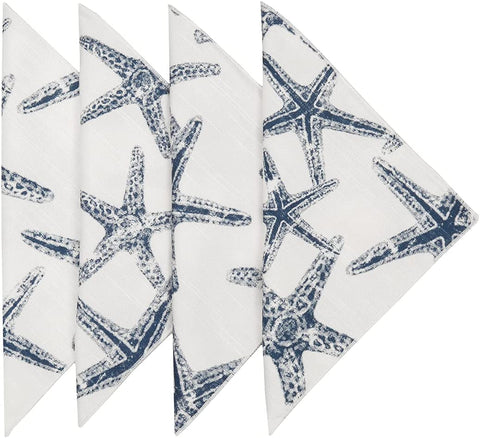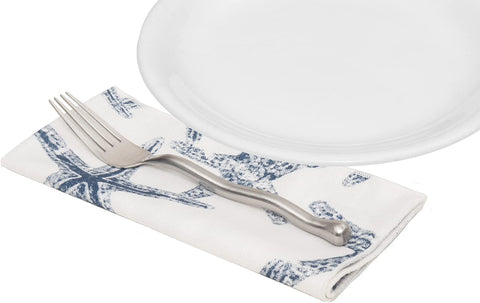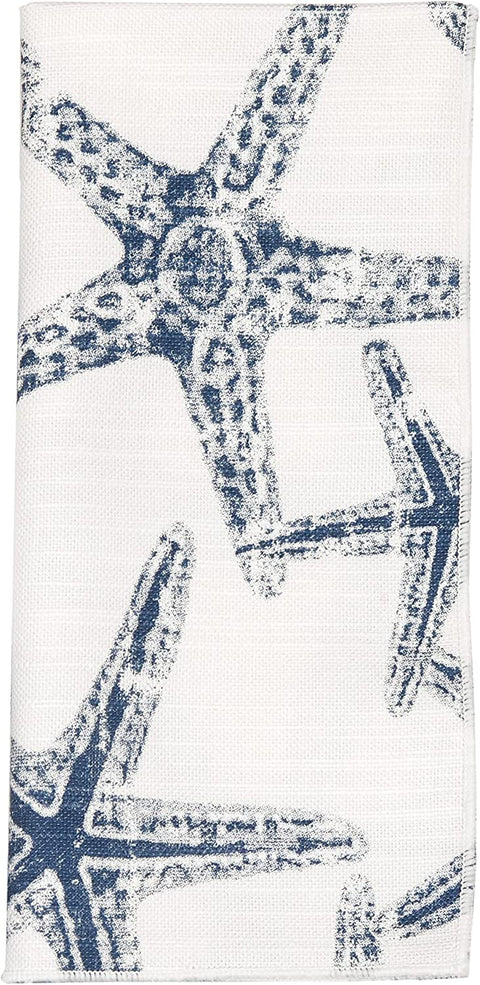 Decorative Things
Cloth Napkins Table Linens Linen Napkins Dinner Napkins Nautical Beach Starfish Blue 18" x 18"
Pack of 4 and pack of 12, 18" x 18" cloth dinner napkins. Fabric repeat is 12 1/4"V x 13 1/2"H.
100% cotton fabric. Washable material. Use cold water, mild detergent % gentle cycle.
These decorative luxury cloth napkins are made in USA. Merrowed edge. Machine washable.
Cloth napkins are table linens that dress up table decor.